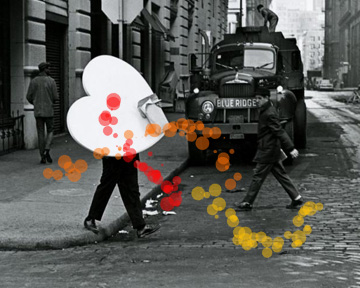 Being passionate
Before you get the hearts and roses out, we're referring to passionate in the sense of a professional setting. Most people automatically associate passion with a relationship or a hobby. At PetroChina Canada, one of our four values is passionate (values: honourable, accountable, passionate and unified) which may seem a bit out there, but maybe our Human Resources director's view on the subject will give you some insight into what being passionate at PetroChina Canada means.
"Passionate is the value that binds the other values together. It's the glue. If you are passionate about something you are constantly:
Striving for excellence
Challenging yourself
Welcoming and considering differing viewpoints/perspectives
Exploring how to use your experiences and knowledge to improve any situation
Perhaps it's easier to think about a non-work example like a hobby. Golf, skiing, hockey, photography, gardening, yoga, or maybe it's managing your personal finances and investments, or most likely it's your family and relationships. When you are passionate about something or someone you are constantly striving, seeking out and considering feedback and differing viewpoints. You are not deterred in your pursuit of improvement.
Passion is what drives us to:
Take a disciplined approach in what we do and deliver results (being accountable)
Always do the right thing, even when no one is looking (being honourable)
Take pride in our relationships and our team by inspiring and encouraging one another to greatness (being unified)
When we are passionate about something we don't believe in 'can't' and anything is possible."
PetroChina Canada is a wholly owned and operated subsidiary of PetroChina Company Limited. Established in 2010, PetroChina Canada is making bold strides in its aspirations to produce 400,000 bbl/d with minimal environmental impact.
To learn more about these projects and current employment opportunities at PetroChina Canada, visit: www.buildingsomethingbig.com.